Being that Taiwan is where Asus is based, it shouldn't be surprising that their products launch in that country first. We get news today that the Zenfone 3 Max, the 5.2-inch model is now available to buy in Taiwan at a price of TWD 5990.
How cheap is this phone? Take a look at the other Zenfone 3 model prices in TWD:
Zenfone 3 Max (2GB RAM / 16GB Storage) – TWD 5990
Zenfone 3 Deluxe Special Edition – TWD 24990
Zenfone 3 Deluxe – TWD 17990
Zenfone 3 Ultra – TWD 17990
Zenfone 3 (5.5-inch model 4GB RAM / 64GB storage) – TWD 9990
Zenfone 3 (5.2-inch model 2GB RAM / 32GB storage) – TWD 7990
Certainly the 2GB of RAM and small 16GB of storage allow for the cheap price, but that's quite remarkable don't you think? This model comes with a MediaTek processor which is the only real unknown in terms of battery life. Inside is a 4100mAh battery, hence the "Max" in the naming.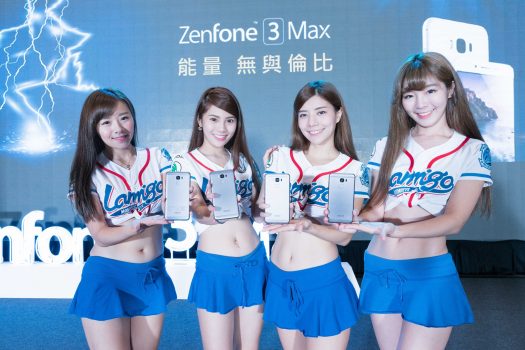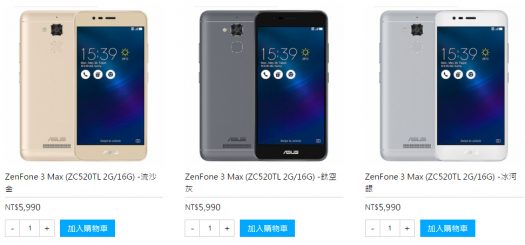 [source: Asus Taiwan Facebook – Asus Taiwan eStore]