With a few leaks leading up to CES 2017, Asus did lose some of the surprise factor, but none the less, things are now official.
We are about half way between the Zenfone 3 and Zenfone 4. This gives Asus the opportunity to bring forward a couple new phones to stir things up once again.
Welcome the Zenfone AR (ZS571KL) and Zenfone 3 Zoom (ZE553KL) to the line-up.
Prices? Zenfone 3 Zoom is $399. Not yet unveiled. The Zenfone 3 Zoom is coming February 2017 and the Zenfone AR is coming Q2 2017.
So the Zenfone 4 rumors were just that. And think about it. Why bring out the Zenfone 4 now when you have these rather unique offerings to talk about? Prepare for Computex 2017 for Asus to unveil the Zenfone 4 line-up.
You may wonder about the Snapdragon 835 and the rumors that Asus would show off a phone sporting that processor. No, this did not happen. In fact the Zenfone AR is being featured with the S821 instead. Don't worry because it's a beast of a processor. I think there is also an outside possibility that the Snapdragon 835 could find itself inside the Zenfone AR (ZS571KL). How so?
Let's think about when the Zenfone 3 Deluxe was announced. It was marketed with the S820 but after a month or two, we started seeing a version with the S821 processor. With the launch schedule of the 835 processor, perhaps the launch of the Zenfone AR will allow for a processor upgrade prior to launch. It's something to watch for in the coming months. Obviously Asus couldn't unveil the Zenfone AR at CES 2017 with the Snapdragon 835 because Qualcomm likely wants to keep thing under wraps for now.
Overall, this CES 2017 show was for two phones but these are conversation pieces. Having Google and Qualcomm with Asus on stage is saying something about where Asus is headed with their smartphone business. The company has never feared breaking new territory or taking risks. These two models of Zenfone are certainly thinking outside of the box. From a credibility and branding perspective, Asus gained a lot from this CES 2017 event.
Zenfone AR Image: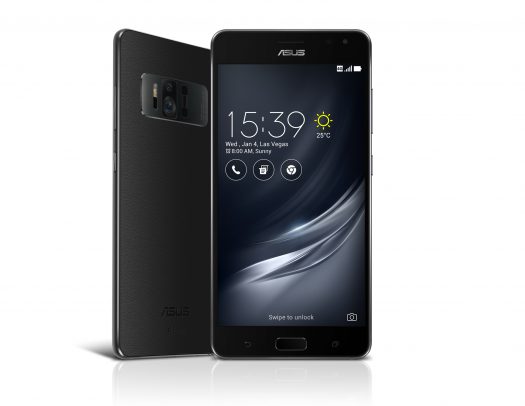 Zenfone 3 Zoom Image: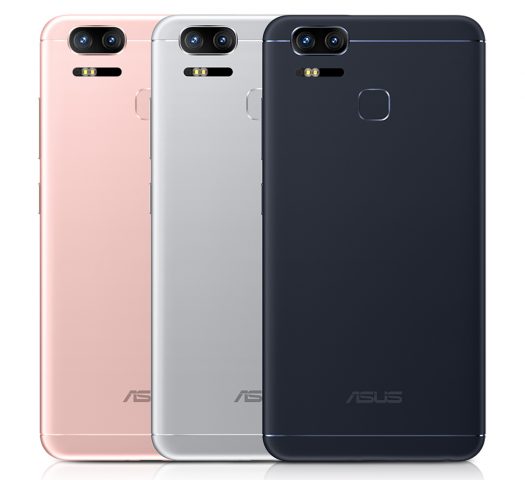 Hands-On Videos: