The Zenfone 3 Deluxe is a beautiful looking piece of hardware. Covering up beauty with a case is nonsensical so I shopped around for a clear case. This is where things turned into a misadventure.
I admire the official Asus clear case. It's perfect and because it's official, you know it's going to fit as it should. It's a case you can trust. But as it turns out there is a global shortage of the official Asus clear case. It's virtually impossible to find. Japan and Taiwan are the only markets with in-stock levels and you can't even get them on eBay right now. What I discovered is that there are very few options if you want a nice case for a Zenfone 3 Deluxe.
As a result, I ventured into the cheap 3rd party cases from Amazon. As you may be aware of, most 3rd party cases are bulky and quite ugly. So at $8 for the Qosea (may be spelt Qoosea) clear case I was highly skeptical. A clear case is essential, so I took a gamble and ordered it.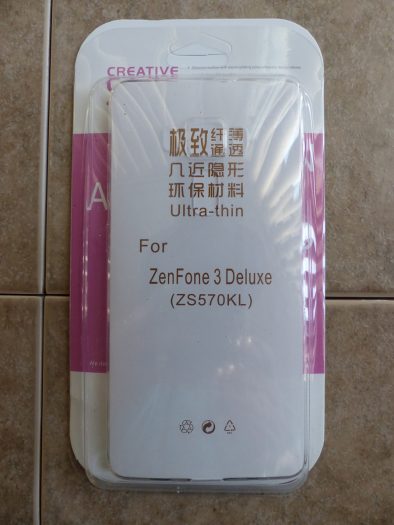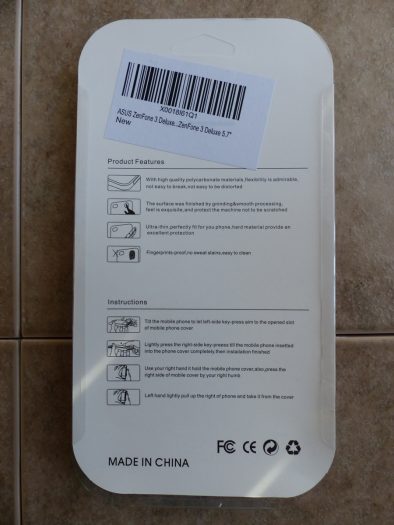 As you can see, we're talking super cheap and the packaging says as much.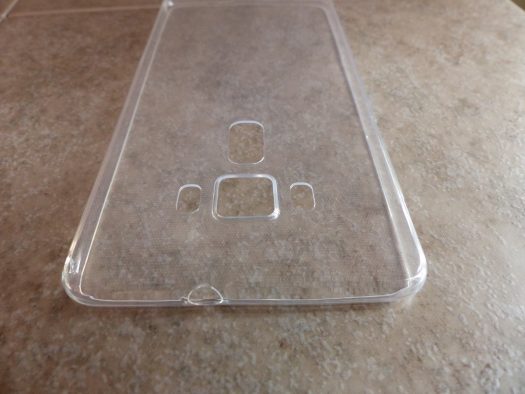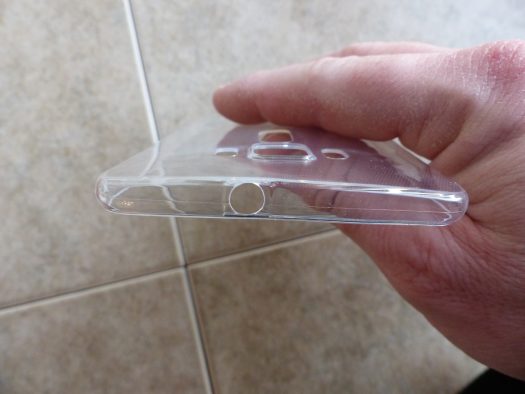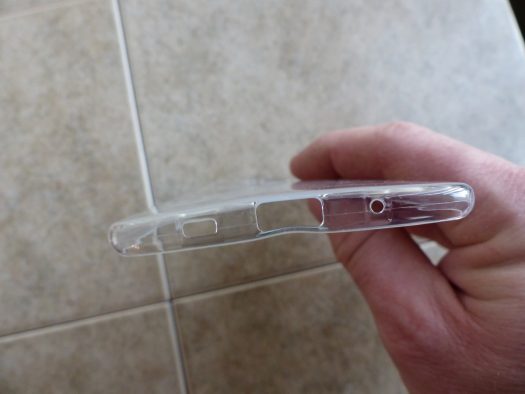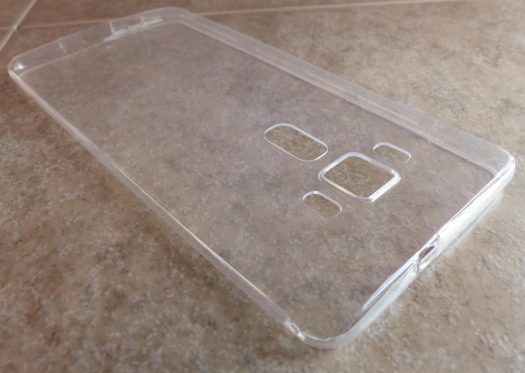 What I can say about this case is that it's thin. Super thin. So thin that it makes me wonder how helpful this case will be in a dropped phone situation. This is not a hard shell case, but it's soft and bendable silicone. It's very easy to put on and it is a terrifically snug fit.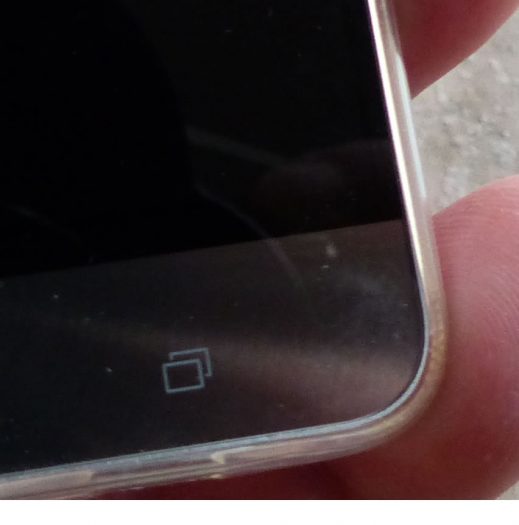 I compared this Qosea case to the official Asus clear case and there are some subtle differences. This case is total coverage with the openings for the ports and sensors only. Asus does not cover up the power and volume buttons or the bottom of the phone near the speaker and USB-C port. This Qosea case covers as much as possible which you can see in the photos below.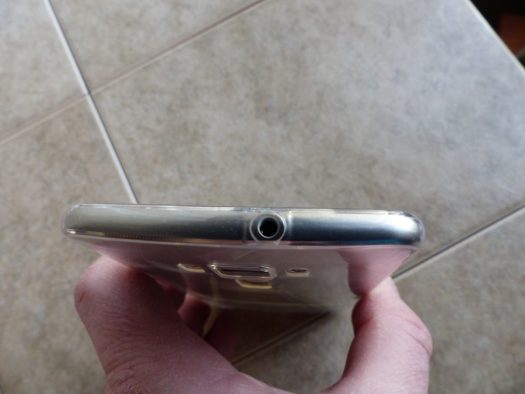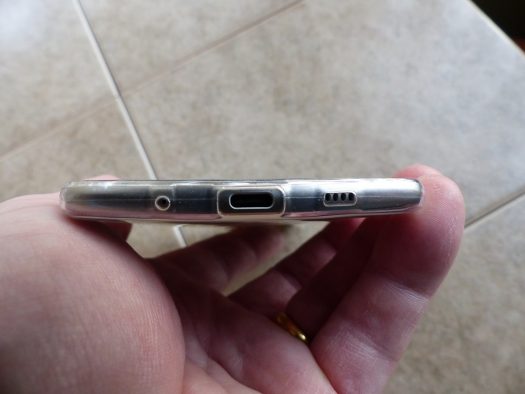 Most importantly, the holes line up very well, but almost too well. I would prefer a bit of spacing from the ports, sensors and speaker holes. I don't like crowding ports or important aspects of the phones performance.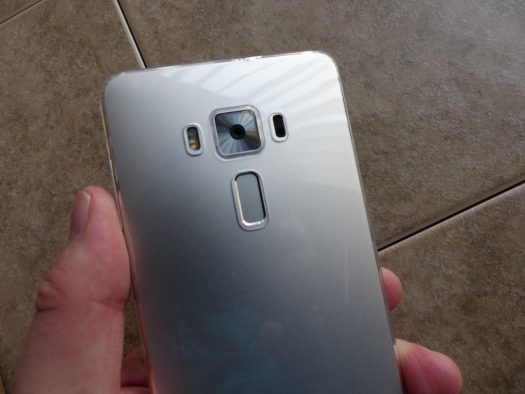 I notice that the official Asus clear case has more cutouts. This Qosea case gets right up against the ports, connections and sensors with their cutouts. There is much less room for error when they create the cutouts. As you can see in the image below, the finger print sensor cutout on my case is slightly off. Thankfully it doesn't affect my ability to use the finger print sensor. It would be less of an issue if they simply cut out more space to begin with.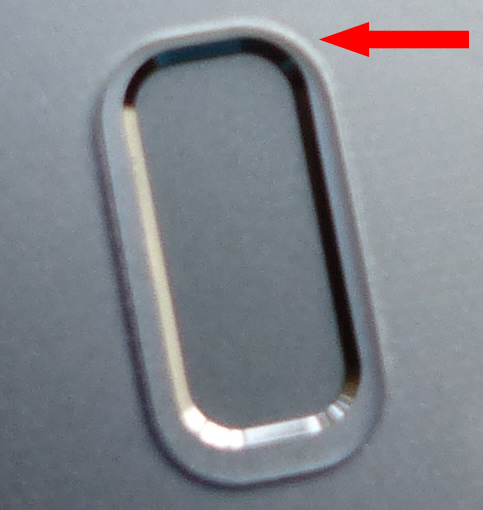 This case is perfect for those people who dislike cases. It's about as thin as you can get, but it will likely save your phone from too much damage from a drop. I can't test the protective aspect of this case unfortunately. A drop from your pocket or hands onto a hard surface like pavement is a scary situation. A certain point in time I didn't worry about damaging my devices. After seeing three screens on my devices recently being damaged and cracking, I'm a bit wiser. It's a big gamble having zero protection.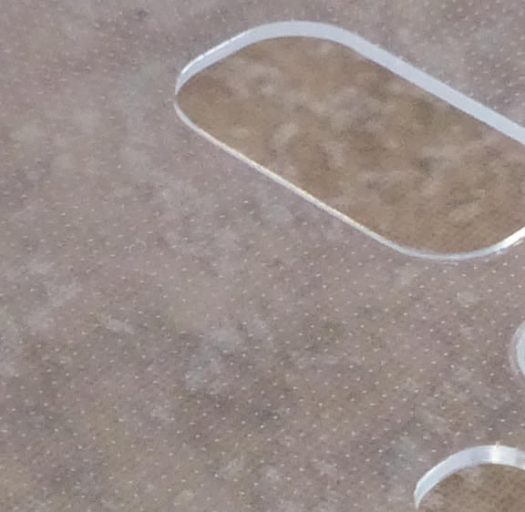 In the marketing materials for this case, Qosea claims there are "tiny holes for losing heat" on the rear side of the case. It's true there appears to be tiny holes but to the naked eye they are almost impossible to see. I'm not sure if this is a good thing or a bad thing. The fact is those little holes can't be seen when you put the case on the phone.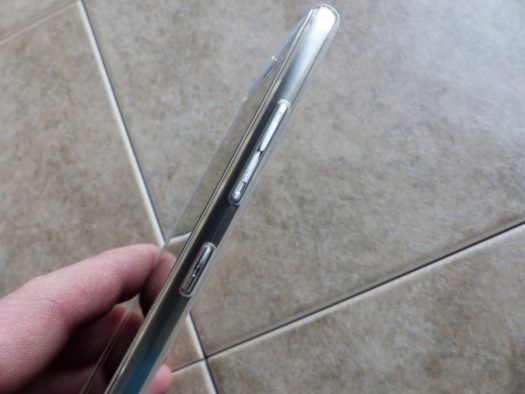 What I didn't like is that the power buttons and volume buttons become a bit of a chore (see image above). It's a subtle resistance because of the case but it makes the buttons a bit more difficult to interact with. A deal breaker? I don't think so. I would call this a nuisance though. I wondered about creating my own cutout for the buttons, but I don't see the risk being worth it. It's also worth noting that the Asus official clear case has a cutout around the buttons which is a design I wish this case had.
With this case being so cheap, I question how long it will last. I'm going to update this review over the next few months. Will it stretch after being put on and removed over a period of time? The snug fit is essential and if that starts to go, then I guess it's not that big of a deal to order another one at $8. The question is though, how long will it last. Also, will the case break near the charging point as this is the narrowest piece of silicon on the case. It's a budget case and I realize durability may not be its strong suit. However, I will update this post as I move forward.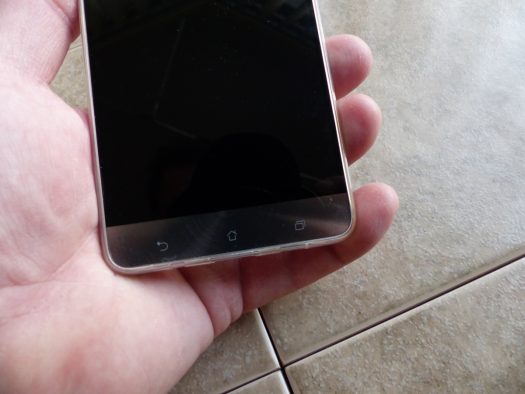 So do I recommend this case? Yes. It's only $8! It's perfect if you believe that a thin silicone skin can save your Zenfone 3 Deluxe from screen damage. If your phone tumbles out of your hand onto a cement or pavement surface there will be some absorption qualities from this silicone case. Of course everything depends on the angle of the contact and the height of the drop. It fits perfectly as well. It doesn't sit up on the edges or corners to interfere with the look and use of the phone. It's about as inconspicuous as you can get. For that, I love it.
I'm impressed enough with this case that I will likely buy a Qosea clear case for future devices.
If you are fearful of dropping your phone and you really want a thick bumper style case, then look at different cases.
Availability: You can find this Qosea brand case on Amazon so look there first. You may also find this case spelt as "Qoosea".
USA Amazon.com link