People seem quick to jump onto rumors. There has been a benchmark spotted online which is certainly curious, but it's highly unlikely to be the Zenfone 4.
Timing is the most glaring issue here. Zenfone 4 being tested in February? This seems very unlikely considering Asus is a sure bet to unveil the Zenfone 4 and Computex 2017 which is the first week of June. More than that though, Asus isn't likely to have the Zenfone 4 in stores until a month or two following the unveiling at Computex 2017.
Next the screen size of 5.7-inches is not part of the flagship Zenfone series. The Zenfone 2 is 5.5-inches as is the main Zenfone 3 model. When you're getting into 5.7-inches, that is Zenfone Deluxe territory. But if this benchmark is a Deluxe model, the specs certainly don't say "next generation" Zenfone 4 Deluxe considering the processor is less than the best current Zenfone 3 Deluxe model.
So we do indeed have a mystery going on here. What do we believe? Well let's consider the India market which just go a Zenfone 3S Max (ZC521TL). It's entirely possible that this benchmark is part of a Zenfone 3S Deluxe (ZS572KL) model. The benchmark suggests an higher resolution screen and Android 7.0 which are differences enough to warrant a "3S" naming. It's also worth mentioning that the current ZS570 Deluxe model comes with a 23MP rear camera but this new benchmark shows a rear 21MP camera.
Ultimately a benchmark test is only one indication. There is zero other evidence to suggest this is a Zenfone 4 or a Zenfone 3S Deluxe. It has created speculation which is fun, but let's wait for some more details to emerge.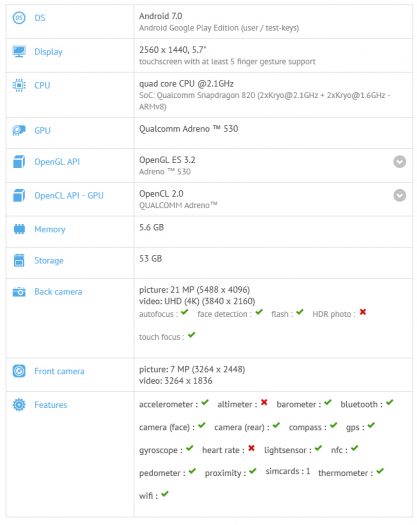 [source: GFXBench]