We've been on high alert regarding a gaming phone from Asus. We knew it was coming and Asus CEO Jerry Shen said we can "expect" something. Whelp, that something just got real.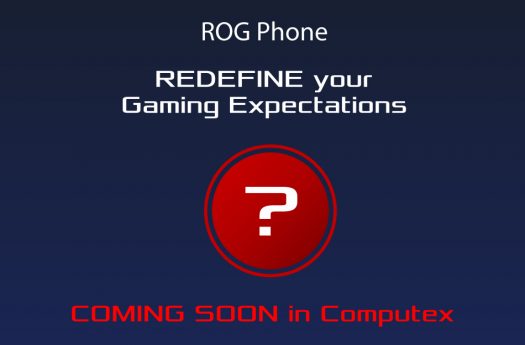 We have some suspicions on what to expect. We believe it to be a 5.7-inch model with AMOLED display although if refresh rate is king, then it's going to be LCD instead. It's obviously going to have top-of-class cooling as well as the best hardware inside. It's going to have a similar base as the ZenFone 3 Deluxe and ZenFone AR. It's going to be from that same family of devices. It's going to be unique, that's for sure. Expect something interesting like dual front facing stereo speakers and other gaming design features. It's likely to be snazzy yeah?
We've seen a couple other brands come out with their own gaming smartphones. Mobile gaming is becoming legit especially with PUBG which is ushering in a new wave of excitement in the mobile space. Up until now, very few companies were investing resources into developing games that really pushed the hardware. We sense things are changing in this regard. Asus was marketing the Indonesia launch of the ZenFone Max Pro M1 with gaming in mind so Asus certainly identifies this as a growth opportunity.
ROG gaming phone from Asus! It's coming folks and it should be fascinating! We've launched a page in advance of the official unveil. We were uncertain about the ROG branding and whether it will be under the ZenFone branding as well. Hard to say just yet!
[source: Asus Investors Conference]