We've had a lot of experience with official ASUS accessories in the past. And truthfully, those haven't always been the best experiences. In particular, the official ASUS clear cases that have been included with recent ZenFone models are not exactly ideal when it comes to drop protection. Don't despair! We've seen a full-fledged ZenFone 6 case that is an official ASUS accessory and it looks to be a worthwhile investment.
We've seen unboxing videos and yes, the ZenFone 6 comes with a clear case. It appears to be a typical hard shell type of case which doesn't provide any shock protection from drops and it doesn't have rounded top edges to save your screen should it land on the ground facing down. If it's like previous clear cases, it's also very slippery. We are simply cautioning you against thinking the included clear case is enough to protect your new investment.
So let us introduce you to the "ZenFone 6 Stand Case".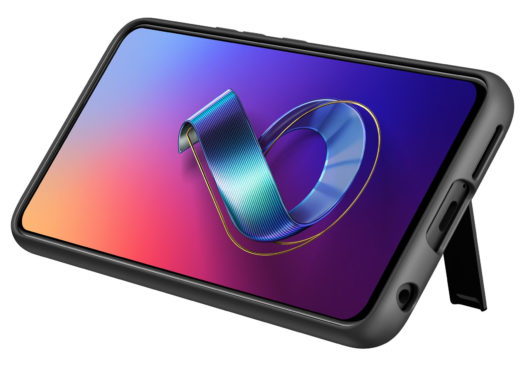 Why do we like this official ZenFone 6 case so much?
First, the all important top glass protection is evident on the ZenFone 6 Stand Case. It's rounded on top, making it slightly higher than the glass display. This "lip" will protect the front face of the ZenFone 6 especially if it falls on uneven ground. Rounded top edges are crucial for drop protection and this case has them. Additionally, we see that the corners of the case are much more reinforced which will offer that all important shock absorption protection.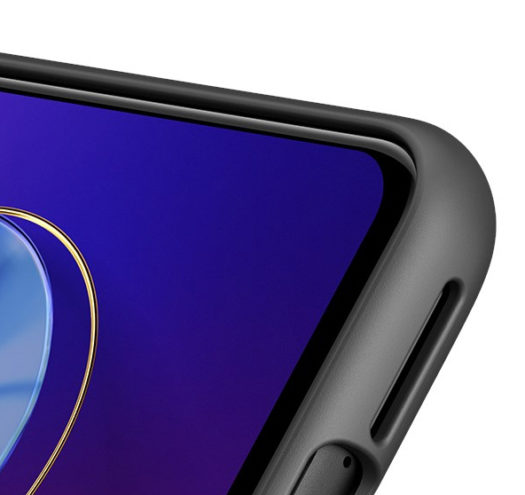 Secondly, how about that kick stand? Sure there are pop sockets on the market but a built-in stand seems like a more sensible and slim option.
Thirdly, the buttons on the case show some real tactile feel to them. Without having the ZenFone 6 stand case in our hand, we predict the buttons will be a pleasure to press. Certain cases make pressing buttons a real burden. When designed poorly, those buttons require extra force from your fingers because you have to deal with depressing the button through the case itself.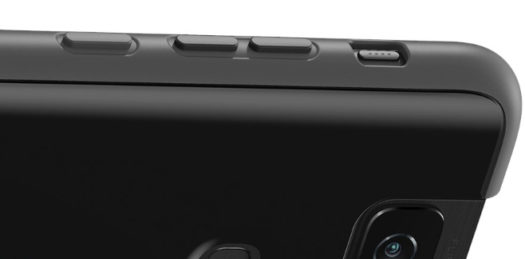 Fourth, this ZenFone 6 case appears to be true protection from drops. There is clearly some padding or thickness to the case which can help save you a big bill to repair a cracked display or worse.
Bottom Line: The ZenFone 6 Stand Case is a far superior option in terms of shock protection than the included clear case. We hope that this accessory becomes widely available. In the past, finding official ASUS accessories in certain markets like North America has been next to impossible. We will provide links and more details soon.

Note: Price and availability are not available yet.
Image Gallery: