Cameras are a big part of a mobile phone experience and ASUS clearly likes what they have going on with the Zenfone 9 design. In fact, it appears that the Zenfone 10 will feature the same design rear camera design as its predessesor.
The teaser video is short but if you pay attention you will get your first glimpse of the rear camera (one of two) on the Zenfone 10.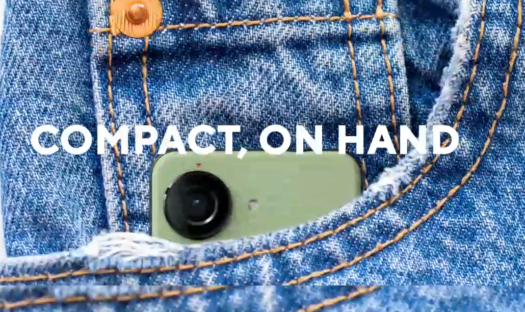 We managed to isolate the rear of the Zenfone 10 here:
We've heard some pretty interested specs on the rear cameras in terms of megapixel count. ASUS hasn't released details on the cameras yet aside from the stabilization that's inside the Zenfone 10.
At this point we're hoping for Zenfone 10 renders which typically find their way onto the internet prior to the launch event. With the Zenfone 9 getting so many rave reviews, we're completely fine with keeping a lot of the same design elements with the Zenfone 10. There will most certainly be more technology inside those new cameras though, most definitely!
Here is the official teaser: