Update August 3, 2022 – Breaking News! You can now buy a Zenfone 9, all colors, all configurations with international shipping. Full details here.
Want ZenFone 9 pre order details? You've come to the right place? Hard to say, but the July 28, 2022 launch date is a strong indicator of pre order rollout, at least for some markets. We expect places like Taiwan and Europe to get pre order options almost immediately. Unlike years previous, the ZenFone 9 launch is later than any other releases. Things will move a a quick pace. We are also expecting to get price information for many countries. We found the ZenFone 8 release to be a more limited affair, and only later were other countries included in pre order opportunities. We think the ZenFone 9 will be rolling out to more countries right away. That is our hope anyways!
---
ZenFone 8 Buy Now and Save!
New! $525.99 USD. 5 available in each color. Available to buy now, global shipping! Click here to shop eBay listing.
You can indeed buy a North American variant of the ZenFone 8.
---
Previous Updates
ZenFone 7 Launch and Pre Order Update!
October 6, 2020
In stock, ZenFone 7 Pro in both Black or White colors with global shipping!
Availability has also opened up in Europe! 699 euro 8GB/128GB and 799 euro for ZenFone 7 Pro 8GB/256GB.
Europe pre orders have begun in the following countries:
Czech Republic
Denmark
Finland
France
Germany
Hungary
Italy
Poland
Portugal
Spain
Sweden
Check your retailers! The following configurations are available:
€ 699.00 – ZenFone 7 (ZS670KS) 8GB/128GB in Black or White
€ 799.00 – ZenFone 7 Pro (ZS671KS) 8GB/256GB in Black or White
August 27, 2020
Now available to buy out of Taiwan with free international shipping. Can you believe it?
Prices are not set and you can "make offer". Both ZenFone 7 and ZenFone 7 Pro are available but only a few units available in each color.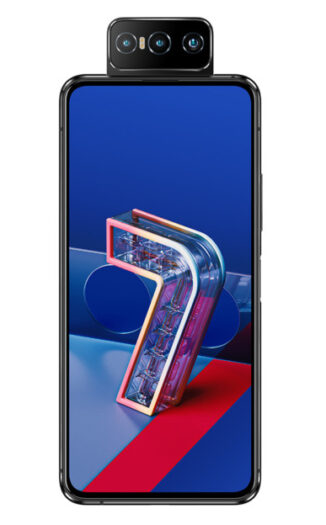 We expect to see more listing in a matter of hours, although that isn't a guarantee.
August 26, 2020. It's here! The ZenFone 7 has official been unveiled in Taipei, Taiwan. Here is what we know so far about pre orders and price.
ZenFone 7 (ZS670KS)
6GB/128GB – NT$ 21,990
8GB/256GB – NT$ 23,990
ZenFone 7 Pro (ZS671KS)
We will endeavor to offer expected prices in various other countries, so stay tuned for that. We are busy updating with ZenFone 7 news, so please bare with us.
Relax for a day or two, pre orders haven't started just yet. We will have dates ASAP.
We recommend you sign up for our newsletter and we will let you know when and where you can buy a ZenFone 7 or ZenFone 7 Pro! See our newsletter sign-up link in the sidebar.
Here are the current model numbers:
ZenFone 7 (ZS670KS) – 6G/128G (Black)

ZS670KS-2A001TW (Taiwan)
90AI0021-M00010

ZenFone 7 (ZS670KS) – 8G/128G (Black)

ZS670KS-2A002TW (Taiwan)
90AI0021-M00020

ZenFone 7 (ZS670KS) – 8G/128G (White)

ZS670KS-2B003TW (Taiwan)
90AI0022-M00030

ZenFone 7 Pro (ZS671KS) – 8G/256G (Black)

ZS671KS-2A004TW (Taiwan)
90AI0021-M00040

ZenFone 7 Pro (ZS671KS) – 8G/256G (White)

ZS671KS-2B005TW (Taiwan)
90AI0022-M00050
July 2020 Update
Looking for ZenFone 7 pre order options? We expect more information leading up to July 22, 2020 and after the ROG Phone 3 unveiling event on that date, we expect all news to be about the new ZenFone 7. At this point, our best guess is a mid-August pre order phase with an official unveil event for the ZenFone 7 in early August. The phone has been pushed back and we don't see ASUS waiting until late August to unveil it, but it could be possible. If ASUS spaces out their events by a month, the ROG Phone 3 on July 22 and perhaps ZenFone 7 in the last week of August. We're hoping for an earlier unveil obviously!
We have the most updated options for buying a ZenFone 6 here. Truth be told, the global inventory of the ZenFone 6 is going fast and there are only a few options available at this time. It's an excellent phone and has proven itself as reliable and loved by those who bought one. Don't wait for sale prices because once these sell out, that's it. All of the ASUS online stores show no inventory and many online retailers show the ZenFone 6 as "discontinued".
Previous Updates
January 29, 2018 – The global launch of the Zenfone 4 series is fully underway! There is a variety of order options depending on what part of the world you are from. However just because your specific country may not have availability, it doesn't mean that you cannot get your desired model. We have links so that you can purchase out of country Zenfone models. Ensuring network compatibility it mandatory however!
The Zenfone Ares (ZS572KL) is the most likely next Zenfone model available for pre ordering. The Zenfone 5 should be starting in June 2018 in Taiwan which will then start some eBay purchase options. Unlike the Zenfone 4 release, we do not expect the Zenfone 5 to be late.
[update in progress…]
This will be our "go to" page for pre order information. The actual dates when pre orders begin should be part of the May 30 Computex presentation by Asus. We do know the release date schedule which is Taiwan, then SE Asia, and then a global release. By August most main countries should see Zenfone 3 availability and pre orders appear to be starting in mid to late June, and possibly early July for some countries.
We should get pre order details during launch events, which will occur in various regions following the May 30th unveiling. We suspect that Asus is eager to get these phones to market so expect June to see a lot of pre orders roll out.
We expect Asus to follow a similar release road map to the Zenfone 2 roll out. In order, pre orders began in Taiwan, then India, then Japan, then Indonesia, then Thailand. There most likely will be more SE Asia countries during the second phase after Taiwan.
We expect the following Zenfone 3 models to be available during the first phase of pre orders:
Zenfone 3 Ultra (ZU680KL, ZS680ML)
Zenfone 3 Max (ZC551KL)
Zenfone 3 Deluxe (ZE570KL, ZS570KL)
Zenfone 3 (ZE552KL, ZE520KL)
Taiwan
We are only able to estimate prices at this point. Taiwan will be the first market to get the Zenfone 3 so this should provide a lot of help in pricing out the Zenfone 3 line-up for other countries. We heard officially that the price will be from NT$ 7999 to NT$ 10000 to NT$ 20000. The cheapest model will be the Zenfone 3 Max (NT$ 7999) then Zenfone 3 (NT$ 8999) then Zenfone 3 Deluxe Ultra (NT$ 10000 to NT$ 20000).
NT$ 4990  to NT$ 8990 – Zenfone 3
NT$ 10000 to NT$ 20000 – Zenfone 3 Deluxe (Ultra)
Asia
Europe
US
$199 USD to $299 – Zenfone 3
Canada