The Zenfone 3 Ultra is what you call a phablet because of its 6.8-inch size. Some might even want to consider this a tablet! It's bigger than most any other phablet on the market and is an ideal solution if you want a media device for games, videos, reading and internet plus having the phone calling capabilities in the same device. Certainly the Zenfone 3 Ultra is the most unique offering of all the Zenfone 3 line-up.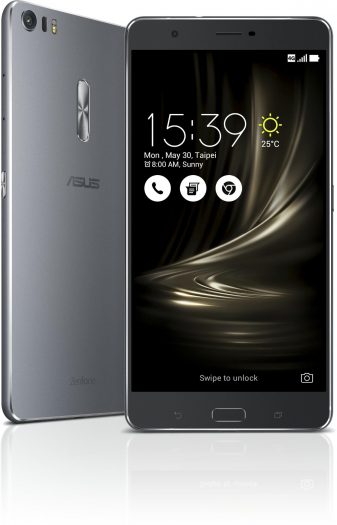 If you want to buy the Zenfone 3 Ultra, be aware that it is not being sold in the North American market. If you live in the US then you might want to consider shopping online from sellers with International versions of the Zenfone 3 Ultra. However, then warranty becomes questionable and you must check the network compatibility.
6.8 inch size display
1920 x 1080 pixel IPS LCD display resolution
Qualcomm Snapdragon 652 processor @ 1.8GHz
Adreno 510 GPU
Android 6.0.1
Up to 4GB of RAM
Up to 128GB of storage
23MP rear camera with Sony IMX318 sensor
8MP front camera
802.11ac WiFi
Bluetooth 4.2
Up to Cat. 6 LTE
4,600 mAH battery with Quick Charge 3.0 (60% battery capacity in 45 minutes)
Dual 5-magnet speakers
USB 3.0 Type-C connector
Gray, silver, and pink color choices
weight: 233g / 0.52 lb
size: 186.4 x 93.9 x 6.8 mm / 7.33 x 3.70 x 0.27 inches
$479 US and up
Model Number:
Price:
These are launch prices. So depending on when you are viewing, the prices could be cheaper than what you see here.
Taiwan – TWD 17990
China – CNY 3999
Indonesia – IDR 8,099,000
India – INR 49,999
Thailand – THB 21,990
Malaysia – MYR 2,599
Philippines – PHP 21,995
France – EUR 649,99
Italy – EUR 742,11
Photo Galleries (Click On Image Below):
Resources: