Update June 15: No major availability news yet unfortunately. The eBay Taiwan seller, $620 USD model (6GB/128GB) has sold out for now. Elsewhere, still no Twilight Silver availability yet. Added more prices and countries. Europe ASUS stores showing Midnight Black 6GB/64GB models in-stock. We have been diligently tracking various pre-order opportunities across many markets and many retailers. If you hear something, please let us know via email. We post pre-order information as we get it. NOTE: ASUS has not been able to answer questions regarding shipping dates or release dates for many markets. India is next, likely followed by US and Canada.

Free international expedited shipping!
Link 1 – $679 USD Taiwan Seller: Midnight Black – 8GB – 256GB- eBay.com – click here
Note: Being from Taiwan, the above listing are the model B. Here are the model B network bands:
FDD-LTE (Bands 1, 2, 3, 4, 5, 7, 8, 18, 19, 26, 28)
TD-LTE (Bands 38, 39, 41*, 46) *LTE B41(2535–2655 120MHz)
WCDMA (Bands 1, 2, 3, 4, 5, 6, 8, 19)
EDGE/GPRS/GSM (850, 900, 1800, 1900MHz)


Link 2 – 3rd Party Seller – $549.99 USD + $8.66 Shipping: Black – 6GB – 64GB – Global Version – No Warranty – Amazon.com – click here
Note: This 3rd party Amazon seller above lists these network bands:
FDD-LTE (Bands 1, 2, 3, 5, 7, 8, 20, 28)

TD-LTE (Bands 38, 40, 41)

WCDMA (Bands 1, 2, 5, 8)

EDGE/GPRS/GSM (850, 900, 1800, 1900MHz)

LTE compatibility
Pre Order Links:

UK – Available From Alza.co.uk – All Models – Click Here


Germany (ships anywhere in Europe) – Pre Order – 6GB – 128GB Model – Amazon.de – Click Here
ASUS Online Stores (Midnight Black only):
Misc Availability:
Sweden has in-stock ZenFone 6 units at various retailers. Inet.se shows 126GB model in stock.
Italy being the initial launch country has various retailers selling the ZenFone 6.
Europe countries still have the best availability as of June 10.
Note: We do not show ads on our website. These shopping links will provide a small commission to us, which is our only means of monetization on our website. If you appreciate our website content and articles, please use our shopping links. Thanks for your consideration.
We have some good news regarding the ZenFone 6 pre order situation. If you live in Europe and have an ASUS online store, go for it! You can actually get an order in now with a shipping date in about one week from now! Shipping on May 25th according to ASUS! For the rest of us?
Here is the pricing breakdown for Europe, Taiwan, US, and UK:
6GB RAM / 64GB ROM

5 299,00 SEK
2 199,00 zł
159 990,00 Ft
12 990,00 Kč
3.999,00 DKK

6GB RAM / 128GB ROM

559 EUR

$549 USD


£499.99

NT$ 17,990
5 799,00 SEK
2 399,00 zł
189 990,00 Ft
14 490,00 Kč
4.399,00 DKK

8GB RAM / 256GB ROM

599 EUR

£599.99

NT$ 20,990
6 299,00 SEK
2 599,00 zł
207 990,00 Ft
15 990,00 Kč
4.699,00 DKK

12GB RAM / 512GB ROM (ZenFone 6 Edition 30)

NT$ 27,990 (55% more expensive than 6GB/128GB Taiwan version price)
866 EUR (estimate only)
$850 USD (estimate only)
£774.98 (estimate only)
Where can I buy the Twilight Silver color version of the ZenFone 6?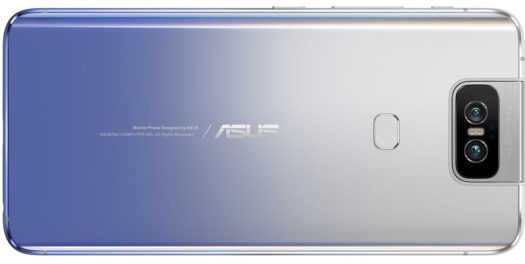 At the time of writing (June 10) there is no stock availability of the Twilight Silver color ZenFone 6. There is a reason however. The production of Twilight Silver takes more time than the Midnight Black. Expect stock to show up soon, expect limited stock and fast sell-outs. We recommend you act quickly and buy or pre-order right away.
How does this pricing compare to the competition like say, the OnePlus 7 Pro?
6GB/128GB:

$669 USD

– 699/709€
8GB/256 GB:

$699 USD

– 749/759€
12GB/256GB:

$749 USD

– 819/829€
How does this pricing compare to the Google Pixel 3a XL?
What versions of the ZenFone 6 (ZS630KL) will be available in the US and Canada?
The 6GB/64GB and 6GB/128GB models will be available in North American markets (US and Canada)
What is this newly announced ZenFone 6 Edition 30? Where can I buy it and when will it be available?
The ZenFone 6 Edition 30 is a variant of the ZenFone 6 that ASUS announced as part of their 30-year anniversary. This model has 12GB of RAM, 256GB storage, a 30-month warranty, and a differently designed rear. Only 3,000 units will be produced. No pricing or availability has been announced so far.
What network bands will the North America variant of the ZenFone 6 have?
Just like previous generations of ZenFone models, expect the typical networks to be compatible. As ASUS states about network compatibility in the US, "This device is not compatible with CDMA Networks such as: Verizon, Sprint, and US Cellular." As for Canada, here is what ASUS says: "Compatible with GSM Networks including Rogers, Bell, Telus, Wind, Fido, Virgin, Koodo and cellular network providers utilizing GSM network." Here are a couple charts to sort out the US and Canada compatibility:
US:

Canada:

Need more answers to your questions? Check our dedicated ZenFone 6 page here.
Continue reading "How to pre order and buy a ZenFone 6 (2019) ZS630KL" »