USA Zenfone 10 pre orders now available! Proper US Variant! Click here – Zenfone 10 starting at $699 US Version – Amazon.com
International Shoppers! Buy a Zenfone 10 now! Here is the first listing we've found. Global shipping:
Click Here – Zenfone 10 – 256G/8G in black or white color with international shipping. eBay listing!
No more waiting! The Zenfone 10 has been officially announced and it's available to buy in some areas of the world. We will keep you posted on where you can pre order and what options you have in terms of colors and configurations. ASUS has really sped up their delivery of the Zenfone series and pre orders followed immediately after the launch event.
So now is the time for our favorite post on the website. We will provide you will all the Zenfone 10 pre order details here! Release dates, prices, model numbers and tidbits will all be here. We will update this page on an ongoing basis so please keep coming back here for the latest details!
Zenfone 10 launch date: June 29, 2023
Zenfone 10 Price:
8GB / 128GB – €799.00
16GB / 512GB – €849.00 – €929.00
Start of Zenfone 10 pre orders: We expect Asia and Europe to have pre orders available almost immediately following the event. Other countries like the UK and USA will have to wait if it's like other years. As for Canada it's hard to say if the Zenfone 10 will see a release. If you recall, the Zenfone 9 was never officially released into Canada but you could buy via the US and have it shipped into Canada. Not ideal but a possible work around.
What Zenfone 10 colors are available?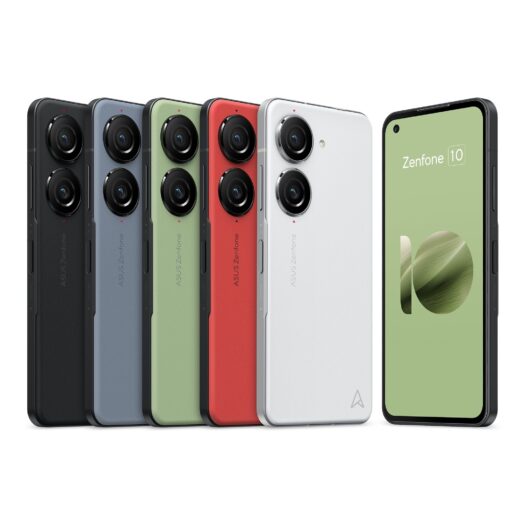 Aurora Green, Midnight Black, Comet White, Eclipse Red, Starry Blue
Note: Configurations and color availability vary from country to country.
What's the best new feature on the Zenfone 10?
Everything has obviously been updated from the Zenfone 9 from cameras to processor. The biggest new feature however would be the addition of wireless charging. There were quite a few comments from last year about the lack of wireless charging with the Zenfone 9. Clearly ASUS heard the feedback and made that an addition to this years Zenfone 10. To us though, the fact that ASUS didn't change a lot from the Zenfone 9 is a pleasant change! Change for the sake of change is never a good thing but seems to happen all the time in the technology industry. Keep what works. We love that!
Model Numbers: These are partially accurate. We are making some assumptions and will have official confirmed model numbers right around the launch event.
ASUS_AI2302 (official)
Europe:
AI2302-8G128G-BK-EU (black)
AI2302-8G256G-BK-EU (black)
AI2302-8G256G-GN-EU (green)
AI2302-8G256G-BU-EU (blue)
AI2302-8G256G-WH-EU (white)
AI2302-8G256G-RD-EU (red)
AI2302-16G512G-BK-EU (black)
AI2302-16G512G-GN-EU (green)
North American US Zenfone 10 Variants (unofficial):
AI2302-8G128G-BK
AI2302-8G128G-WH
AI2302-8G128G-RD
AI2302-8G128G-BL
AI2302-8G256G-BK
AI2302-8G256G-WH
AI2302-16G256G-BK — B0BBP4HCSN
AI2302-16G256G-WH **configuration may not be released
The new green color Zenfone 10 may not be released in the US market. These are our best guesses in terms of model numbers:
AI2302-8G128G-GR
AI2302-8G128G-GN
AI2302-8G256G-GR
AI2302-8G256G-GN
A lot more updates coming!!!