There is a LOT of misinformation running rampant on the internet about 2 new Zenfone 3 models that just showed up on the TENAA website. This is the China version of the FCC. When a phone shows up on the TENAA website, it's set to hit retail stores.
The misinformation is about these two new phones. Let us be clear. These models are the yet-to-be-released Zenfone 3 Deluxe (ZS550KL). We have proof below if you don't believe us. As a point of information, the ZS550KL variant is smaller at 5.5-inches and is dialed back in terms of the specs. There are enough differences between the ZS570KL that it makes the ZS550KL a much different phone all together. The model number listed on the TENAA website is Z01FD.
There are clear indicators that the ZS550KL is listed on the TENNA site. First, weight of the phone along with the size. It matches everything Asus has listed official so far about the ZS550KL. The processor matches and if you want to compare the camera flash placement on the back, you can see in the photos below that the flash is on the left side of the lens whereas the Zenfone 3 (ZE552KL and ZE520KL) the flash component is on the right side of the lens. Further, the color options listed are as Silver and Gold which match the Zenfone 3 Deluxe.
On a side note, we have seen a "Z01FD" show up on the FCC website. We can't say for certain if the US is going to be getting this dialed down ZS550KL Deluxe model or not, but it seems probable at this point.
We aren't trying to make anyone else look bad. All we are saying is that we are able to dissect and ensure more accurate Zenfone information. A lot of the bigger tech websites do get a lot of information wrong, which includes prices. We have yet to see another website out there report proper information regarding this TENAA listing.
The bottom line? We hope to gain your trust now and in the future!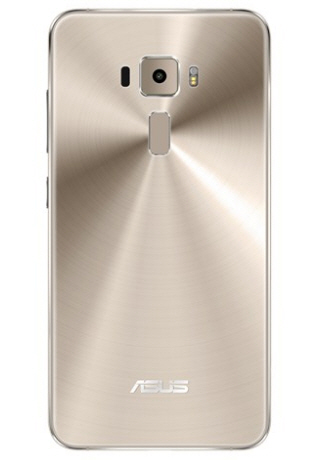 [source: TENAA]