We did read a story a couple weeks ago suggesting the ZenFone Live L1 was coming to Canada at a price of $149. However without a source, it wasn't a bit suspect to treat it as fact. And just keep in mind that if a price tag of $149 CAD is being reported, this phone is going to be even cheaper in the US market. Either that or the actual price is $149 USD which will be higher than that in the Canadian market. Either way, this will be the lowest price phone that ASUS has brought into the North American Market.
The ZenFone Live L1 is running Android Go or ZenUI depending on the variant. At this point it's too early to say which one is coming to Canada and the US markets. Our guess is that it's likely NOT the Android Go Edition because that particular model has 1GB of RAM and that seems and unlikely configuration for the US or Canadian market.
Other specs are to include a Snapdragon 425, 16GB storage, 5.5-inch display, 3000mAh battery, 13MP rear/5MP front cameras, and a 18:9 HD IPS display.
With the ZenFone Live L1 showing up at the FCC, a release date eight weeks from now is the most likely scenario.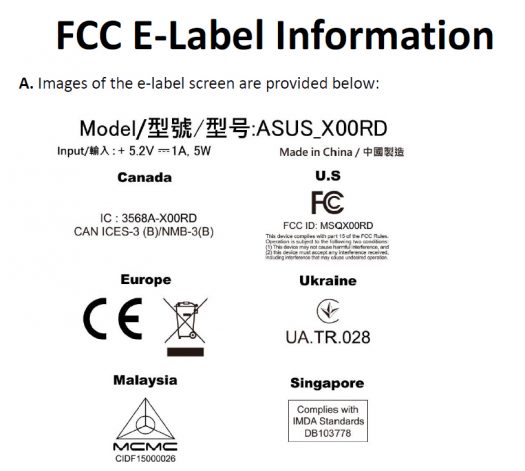 This is an interesting offering because there is a market for prepaid customers who want a smartphone that offers modern day features without a big investment. Overall the ZenFone Live L1 in North America may have an interesting niche because it's not competing with Apple or Samsung in this price range. More details to come!