Nothing like a bit of tech drama. ASUS is moving ahead in spite of the "Zen" court challenges and is pushing ahead with their planned June 19th release date for the ZenFone 6 in India. We mean to say the "ASUS 6Z" release date in India is moving forward as planned. The company appears to be taking the legal situation seriously and is making every effort to say clear of "Zen", at least for now.
It's going to be interesting to see how ASUS navigates around "Zen" in their launch presentation tomorrow in India. ZenUI becomes what exactly? It would seem that some software tweaks are in order but are those already in place? The presenters are going to be challenged not to slip up and call the ASUS 6z the ZenFone 6.
ASUS will have to wait until July for their appeal of the India high courts decision. Losing that appeal will create a massive task for ASUS as the company is so embedded with the word "Zen" and have established so many products and marketing materials in India using those marks for years. It's almost absurd to think of having to redo everything in the ZenFone, ZenBook and ZenPad product line-ups after operating in India over such a long period of time.
With the launch of the ASUS 6z tomorrow in India, the official prices will be unveiled. As with previous years, ASUS is partnering with Flipkart who will be offering pre orders and support for the new phone. If you didn't like the prices of the ZenFone 5z last year then you will likely be disappointed this year as ASUS has stated the prices of the ZenFone 6 have not increased, but stayed the same. More details coming shortly from the India ASUS 6z launch event tomorrow at 12:30 India time.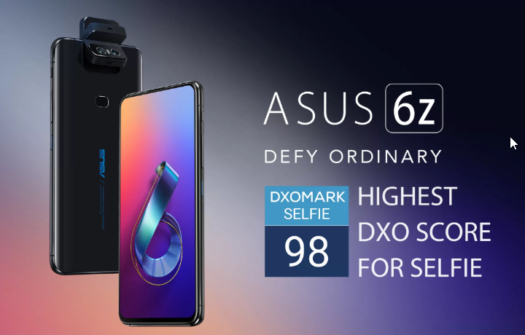 [source: Flipkart]