ASUS means business this time for the North American market. You could say they've turned it up a notch! The ZenFone 8 (ZS590KS) has shown up at the FCC and this is good news for US and Canada consumers.
In all the ZenFone releases we've followed (that's a lot) this is the earliest ZenFone that we've seen pass through the FCC. This is meaningful because it gives answers to release date time lines.
We've never seen an ASUS product pass through the FCC and hit the store shelves earlier than four weeks. Realistically speaking it means two months away, maybe a bit longer than that at the earliest. If anything this FCC filing is in line with ASUS telling the media that a summer launch for the US is likely.
Another reason why we are so impressed with this FCC filing is because it may indicate ASUS taking the North American market a bit more seriously. Year after year the US and Canada waited well into the fall to get their opportunity to buy a ZenFone. ASUS did speed things up with the ZenFone 6 but at that time we didn't know if this would be common moving forward given that the ZenFone 7 didn't come to the US or Canada. Generally speaking, we never have expected to see a ZenFone in the US or Canada in August to buy. This could be the year though!
It's worth noting that it's only the ZenFone 8 that hit the FCC and not the ZenFone 8 Flip. This was to be expected based on the intitial information that ASUS released to the press about the US release.
With what we know, expect prices and pre orders to roll out in late June or early July. You might not get the ZenFone 8 in your hand until August but we are confident that there will be a lengthy pre order phase in mid July. Pricing should be known sooner so please come back and visit for updates. In all other markets, reviewers are stating that the ZenFone 8 is cheaper than the competition from the big hitters like Google and Samsung. Expect the same aggressive pricing in the US and Canada. If ASUS gets super aggressive with pricing they could do very well in the North American market.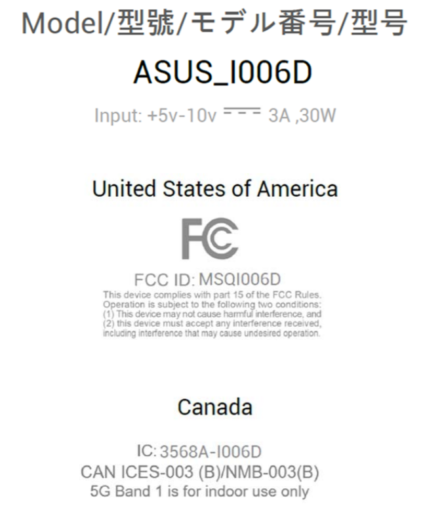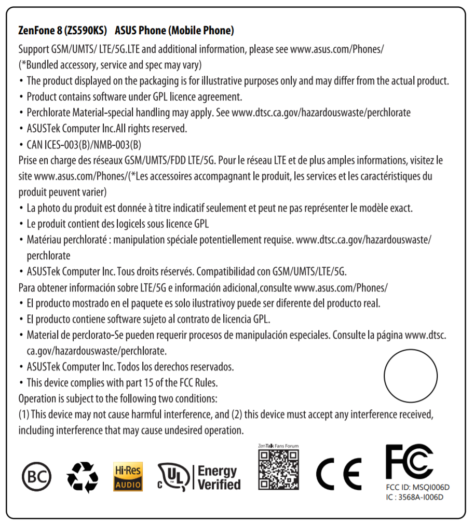 [source: FCC]