With the talk about the Zenfone 3 Deluxe (ZS550KL) getting the Android Nougat update, why not get a sneak peek?
These are some photos of a Zenfone 3 running Android 7.0 Nougat. This update had rolled out initially in the Philippines but was halted rather quickly. During that short update window, one site in particular took some photos of their newly update Zenfone 3.
Android Nougat does offer some fairly significant features such as the multi/split window support, new emoji's, cancel download button, among other features.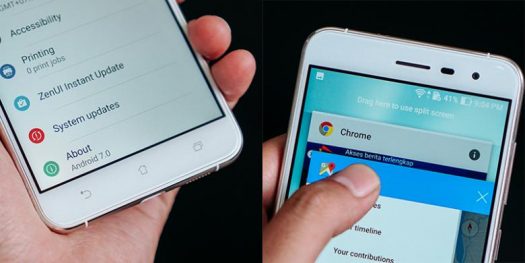 [source: Kompas.com]