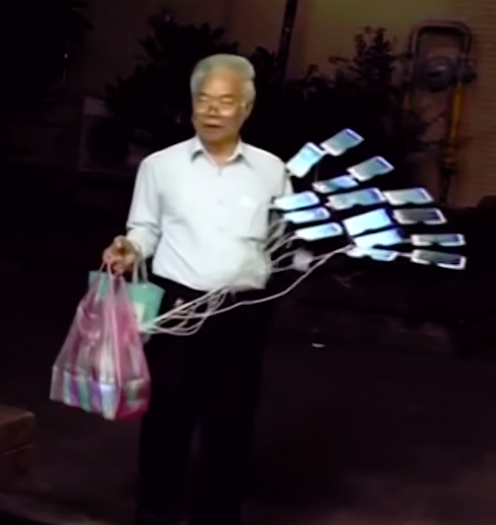 This story isn't considered breaking news at this point, but it's quite extraordinary and we wanted to share this. A 70-year old Pokémon Go player out of Taipei, Taiwan is so enthusiastic about the game, he's come up with a contraption that allows him to use multiple mobile phones at the same time from his bicycle. If you thought one smartphone was enough to play Pokémon Go, think again.
Chen San-yuan or "Grandpa Pokémon" is what you could call a Pokémon Go enthusiast. He's not your average player and over the past couple of years he's created quite the social media buzz over his ability to use multiple phones from his bicycle. We're not talking a couple phones either. Grandpa Pokémon built a contraption that allowed him to use 11 mobile phones from his bicycle and then expanded to a whopping 15 phones at one time. Why stop at 15 though?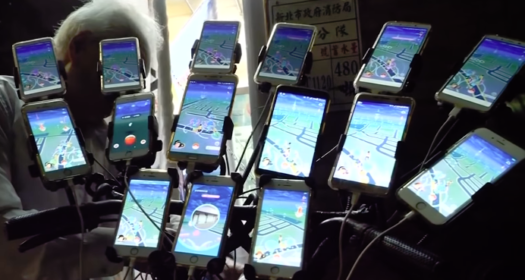 With the over-the-top nature of having 15 phones attached to a bike to play Pokemon Go, it's no surprise that news outlets and social media starting taking notice. Through various interviews, Grandpa Pokémon is grateful of the game because he says it gets him out of the house and stay active. His grandson introduced him to the game and previously he only played computer games and Candy Crush. He's been playing since September 2016 and has captured 237 Pokemon which has likely increased substantially since those numbers were last reported. With all the media exposure, someone from ASUS took notice and came up with a clever idea.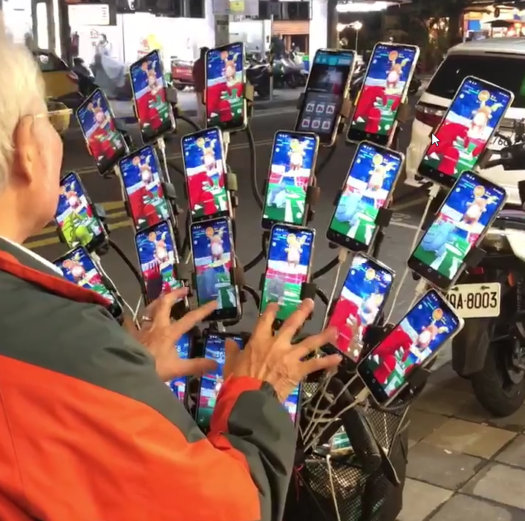 ASUS reached out and offered a sponsorship to Pokémon Grandpa which also included being a spokesperson for the ZenFone Max Pro M2. Likely enticed by getting even more phones onto his contraption, he took them up on their offer. This partnership permitted him to expand the number of phones on his bicycle to 21, which of course were all ZenFone Max Pro M2 models. He brought this newly expanded bike contraption onto the stage during the Taiwan ZenFone Max Pro M2 launch event to much applause and excitement from those in attendance.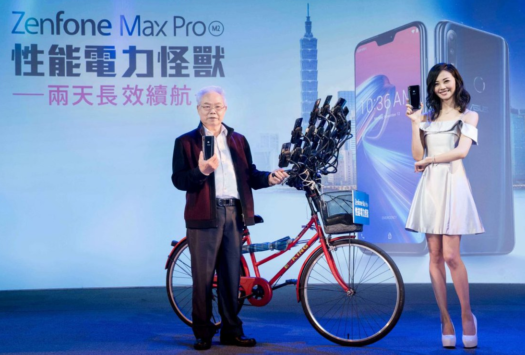 ASUS made a good marketing move on this. They were able to showcase their ZenFone Max Pro (M2) and its impressive GPS and battery life in a real-life scenario. Pokémon Go is certainly a game that will test your phone's battery life and if the world's most enthusiastic Go player uses your phone, it's a great endorsement. So now that you've seen 21 phones in action for Pokémon Go by a single player, does this inspire you to try harder or do you want to give up?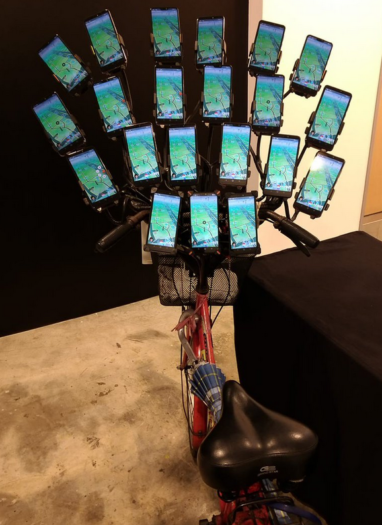 [source: World Of Buzz]