Considering it's mid-August, most people outside of Europe wanting a ZenFone 6 have grown increasingly impatient and frustrated. It's still not available in big numbers outside of Europe, and some markets are still waiting for communication from ASUS about when it will be available to buy. Things aren't all negative though. The 2019 Q2 ASUS investor conference in Taipei, Taiwan yesterday offers up news that you are going to like. We can see the light at the end of the tunnel!
ASUS executives answered a variety of questions and one of the topics was about the ZenFone 6 production issues. The topic of ZenFone 6 inventory shortages has been well documented and it's only natural to come up at an investor conference.
According to one executive, the main culprit for the delays was the unique material, liquid metal. This material was chosen for the flip camera housing and was a key ingredient in making the mechanism and module strong and reliable. A lot of experimentation was done during the development of the ZenFone 6 but liquid metal was chosen as the best option.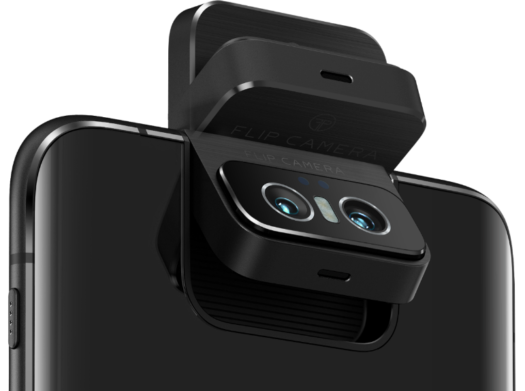 A lesser material would have certainly put in doubt the durability of the key innovation of the ZenFone 6. The company needed to exceed customer expectations according to ASUS executives by making the flip camera extra durable.
Innovations sometimes comes at a cost. The execution on getting units onto store shelves has been an epic challenge for the company largely due to the unique nature of the ZenFone 6. Considering how innovative the module is, there is a greater risk of delay or slowdown in the production department. It's certainly not your typical production run of smartphones.
"Our early supply was not great. However we have resolved that situation."
Based on the above quote, it sounds like ASUS can ramp up production at this point. When they say it's resolved, clearly they don't mean they have resolved the inventory woes. It doesn't necessarily mean there are thousands of units being shipped to markets as we write this. What it sounds like is the production (material supply) issues are resolved which means units should start rolling out more quickly to the many waiting markets.
We did learn previously that ASUS underestimated the demand for the ZenFone 6 and that really started them off at a disadvantage. Then on top of that they need liquid metal for the flip camera mechanism which slowed things down further. Of course we could also mention that the Twilight Silver color also required more time in production to create. A host of production challenges for ASUS to deal with but the company hasn't had a ZenFone in such high demand before.
We've had to say this once too many times but the wait for many of you should be over soon. Folks in the UK aren't happy because ASUS started the rollout and then pulled it back without an update as to what's going on. Now that ASUS executives have spoken and said the production issues are resolved, surely there are no more excuses. Are you still hanging in there for your chance to buy a ZenFone 6?
[source: ASUS Investor]