The expression, imitation is the ultimate form of flattery, rings true for the ASUS ZenFone 6 flip camera. It appears at this point, ASUS has created a solution for a problem that all-screen displays suffer from—a lack of space. Other companies are paying attention it seems. We've just learned of another company (Oppo) have submitted patents for a similarly designed flip camera module.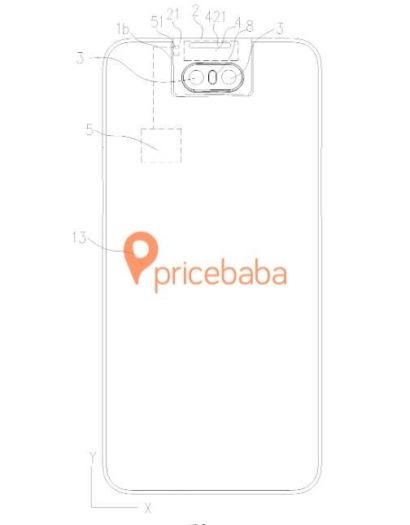 ASUS has always been a company that doesn't fear failure. They are risk takers who are willing to create products that break the mold of what's expected. Some have been successful, others have failed. They made no bigger splash than their first Android tablet offerings in their Eee Pad series where they came up with their unique Eee Pad Transformer and Eee Pad Slider.
It has been very clear that the ZenFone 6 camera module came out of nowhere. It was an incredibly well kept secret and ultimately took the mobile phone industry by storm. Who woulda thunk it? It was the talk of the town after the launch event and ASUS has simply not been able to manufacture enough units to meet the huge demand.
In a sense, cameras that can be used for both front facing and rear facing is like the holy grail of design. One set of high-end cameras that provides the functionality of two different placements. This means zero compromise regardless if you're shooting a selfie, regular photo or video.
When you see what Apple is doing and Google is doing with the Pixel 4, there are more cameras now on the rear. The three rear facing cameras is a trend that all other manufacturers will adopt in late 2019 and 2020 to be sure. This should lead to an interesting decision for ASUS and the ZenFone 7.
Should ASUS keep their innovative camera module design and just upgrade it with more cameras that are common in the next generation phones? Or will the addition of another camera throw a wrench into the entire flip camera design?
When it comes to the ZenFone 7, we think ASUS can manage just fine by including the additional camera and creating a larger flip camera module. Easy for us to say!
[source: PriceBaba.com]