Haven't we discussed recently another company filing patents for a very similar looking flip camera module ala ZenFone 6? Yes, indeed Oppo patent filings clearly showed some similarities. Now one of the biggest phone manufacturers Huawei have filed patents for designs that look incredibly similar to the ASUS flip camera module design. ASUS have seemingly become trend setters in the mobile phone space.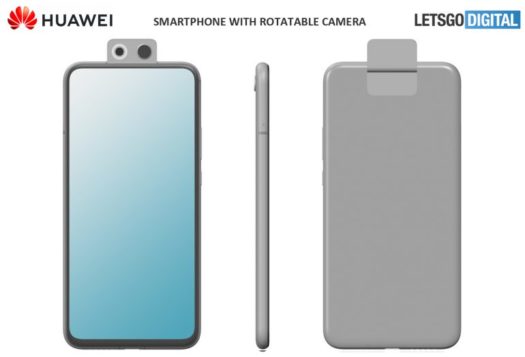 ASUS has a long history of innovation. The company doesn't fear failure and as a result they have created and launched many products that may have been considered ahead of their time. The ZenFone 6 flip camera fits in that category of being a solution to a problem that no other manufacturers have been able to solve. It shouldn't be surprising to see some other phone manufacturers jump onboard the flip camera craze now that ASUS has proven it works and it is durable.
We have wondered out loud if the ZenFone 7 will feature the flip camera and whether it will become a trademark of the ASUS ZenFone series. With seeing Oppo and Huawei filing their patents, it's quite clear that ASUS should keep the flip camera because most likely in 2020 other phones from competitors will feature a similar design.
ASUS recently spoke about their manufacturing challenges of the ZenFone 6 as the inventory situation was just short of a complete disaster. The materials were a challenge, but it seems that the actual production of the flip camera module was difficult in the early stages. ASUS executives indicated that for the ZenFone 7 things will be different. Certainly ASUS has a better grasp on the manufacturing of the flip camera module and have a good understanding of the process and materials required.
Seeing Oppo with a patent similar to the ASUS flip camera is one thing, but when Huawei is looking to a similar design, it really provides far more insight into where the industry is headed. Considering the bleak outlook of the ZenFone series and the squabbling within the ASUS executive ranks about the mobile phone business, seeing Huawei patents of a similar design should be a proud moment for ASUS.
[source: LetsGoDigital via NotebookCheck.net]