Can you feel it? There is immense pressure with each and every passing day regarding the ZenFone 7 release. It's certainly a mystery device in comparison to it's cousin, the ROG Phone 3 which is set for a similar release date but has seen plenty of news and leakage.
Today we can confirm that the ZenFone 7 is the ASUS_I002D. This is confirmed information through a number of filings which have been discovered today. What's important is not the "D" as these letters alternate between regions, so technically the ZenFone 7 is ASUS_I002 and the last letter will indicate what region/model the phone is.
But there is more. The filings also shed some light into more specs, including the ZenFone 7 having a 5,000mAh battery and 30W charging. With there being a possible pro model, it's not yet clear if both models will feature this size battery and charging. Quite likely they will but that information is still unclear at this point.
We have one other nugget which we will be adding to this article in the next few minutes as we substantiate the information.
Update: The listed model has 512GB storage with 2TB microSD card capacity.
See? ASUS can only keep the ZenFone 7 secret for so long. Of course the big unveil/leak that we want to see is whether the flip camera module is carried over to this next generation model. Certainly the internet is reporting that the ZenFone 7 does, but until we see photographic proof, we hold our breath.
Stay tuned, we're adding to this article!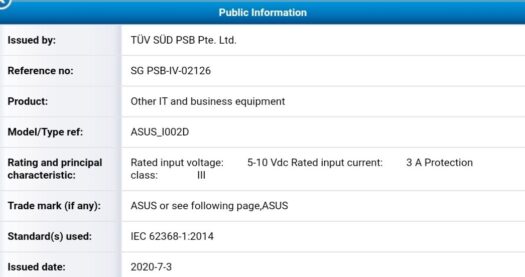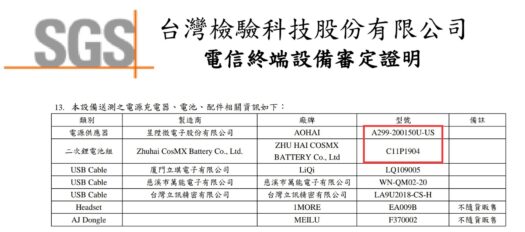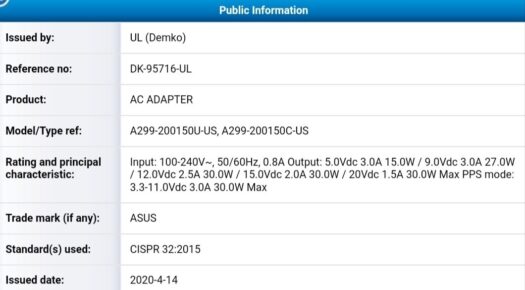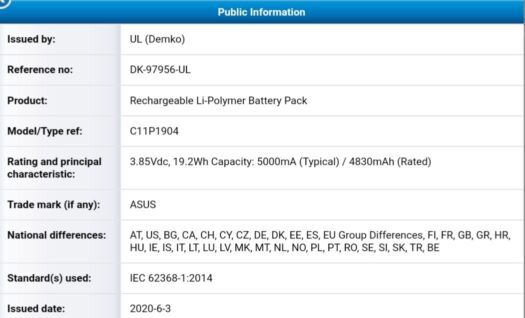 [source: the_tech_guy]